FREE Tyler Warren RPG Battlers Favorites (30)
Tyler goes live on Patreon!
---
Very happy to announce going live on Patreon! This enables me to offer much more resources and discounts to all supporters. Your support is very welcome! https://www.patreon.com/tylerjwarren
Our first project is to create complimentary battlers for finalbossblues monsters.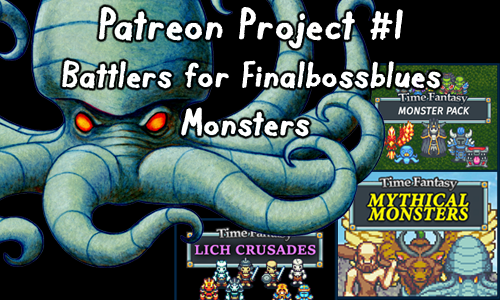 Patreon Project #1 - Battlers for finalbossblues Monsters
Get FREE Tyler Warren RPG Battlers Favorites (30)